General Information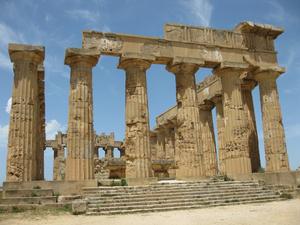 Participation Fees
Please note that due to the Covid-19 pandemic emergency, we have two different possibilities to attend the workshop. In Person is for those planning and able to travel to Erice; Virtual is for those attending Online only. 
In Person Participation Contribution is ALL-INCLUSIVE that covers not just registration for the workshop but all expenses, including lodging, meals (participants will receive vouchers to eat in local restaurants), and transport to and from the airport (Trapani or Palermo) as well as a short trip to an archeological site scheduled during the conference (entrance to the archeological site is not included). Due the current pandemia, it is no possible for students to share the room and thus to benefit of a reduced rate.
The amount of the fees are
150€/each for Virtual Participation
Deadlines:
Poster and lightning talk sessions
One afternoon of the conference will be devoted to a poster and a lightning talk session.
Posters will be displayed in a large room in the conference center for 2-3 hours while food, coffee and other drinks are served. Poster presenters will stand by their poster for at least one hour to answer questions about their research.
Poster presenters will also have an opportunity to present their research in a lightning talk session that will precede the poster session. The lightning talk session is also open to conference participants who are not presenting posters. The talk session will include 5-min Power Point presentations followed by a couple of questions from the audience. Informal discussion of the talks will continue during the subsequent poster session, which all conference participants are encouraged to attend.
To participate in the poster or lightning talk session, conference participants must submit an abstract (maximum length: 200 words) at the time of their registration for the conference and indicate whether they intend to participate in the poster or the talk session, or both. All proposed presentations must be related to the main theme of the conference, the evolution of personality in animals and humans. All submitted abstracts will be reviewed by the conference organizers, who will notify the participants as to whether their abstract submission has been accepted or rejected.
Poster presentations and lightning talks are restricted to participants who attend the conference in person and pay the full registration fee
Bank transfer information
The bank transfer information reads as :

Fondazione Ettore Majorana e Centro di Cultura Scientifica
Unicredit Private Banking S.p.A.
Branch Name: 07858 - TRAPANI
Address: Via Garibaldi 9 - 91100 Trapani, Italy
IBAN IT 47 I 02008 16407 000600000655
BIC SWIFT: UNCRITM158X


For more information: